Reviews
Happy clients mean everything to me, all my happy clients are the reason that keeps me going shooting weddings year after year, I copied some of the reviews sent to me from my happy clients, I am so proud to receive the WeddingWire Couples' Choice Award for 8 years in a row and The Knot Best Of Wedding Hall Of Fame from my amazing clients, you are welcome to see even more reviews at my WeddingWire page.

---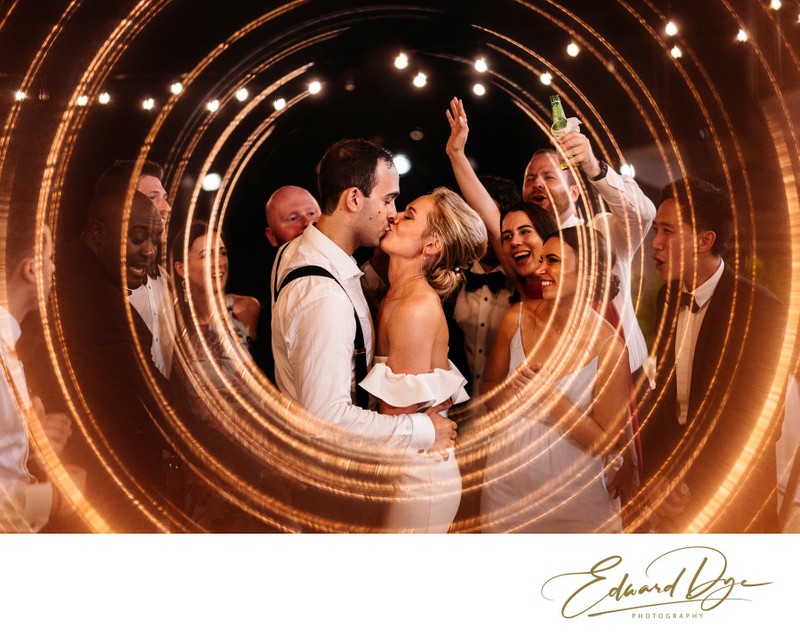 Exceeded all expectations, truly wonderful in every way from start to finish!
I'll start by saying that I found Edward through one of my closest friends because I absolutely loved the photos she had from her Wedding, so obviously, I had to use him for my Wedding! From the moment I met him, he was extremely open, shared tons of wedding photos with me, and answered all of my questions without being pushy! I chose to do an engagement session in Central Park and it was breathtaking - the moments he captured were stunning - he helped us pose, made us comfortable, and had us laughing! I can't even express in words how grateful I was to have hired him! Shortly after my engagement photos came back, my best friend booked Edward for her Wedding as well!
I was a COVID bride and had to reschedule my Wedding 3 times, changing location too! Edward didn't hesitate one moment, kept our contract the same, and worked with me every step of the way! When my wedding coordinator didn't quite fulfill her duties, he helped me create a seamless timeline for the day. On the day he was supportive and great at helping me keep my composure. My husband is not great on camera, but Edward was able to make us feel comfortable and gave us great posing advice. He also worked well with my Videographer and all of my other vendors.
I left for my honeymoon right after my wedding and I had 20+ of the most amazing photos before our flight even landed. I WAS IN TEARS THEY WERE SO MAGICAL! Seriously, the pictures are the best that I could have ever hoped for. LOOK NO FURTHER, HIGHER EDWARD. YOU WON'T REGRET IT! Everyone who has seen my pictures already plans to use Edward for their Wedding!
Not only are my pictures amazing, but I was MOH in my friends wedding that Edward also photographed and he got the most STUNNING pictures there too! I can't recommend him enough.
- Danielle & Frank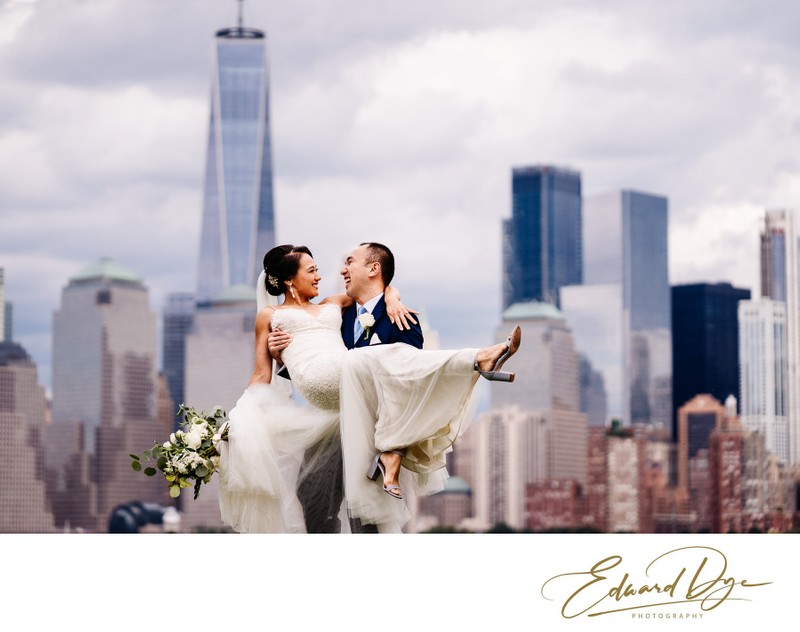 Look no further!
Edward Dye is the best! We wanted our wedding to be shot in a photojournalistic style and Edward really wowed us with the results! He was able to capture our emotions that day with the best backdrops around my venue. Every time I look at my photos I feel like I am reliving the moments. Oh, I also got tons of compliments on them too. Not to mention that Edward was on time, responsible, and professional. His easygoing attitude and "just be yourself" direction totally made my husband (who hates posing for pictures) feel at ease. Edward is worth every penny. Book him!
- Nickey & Victor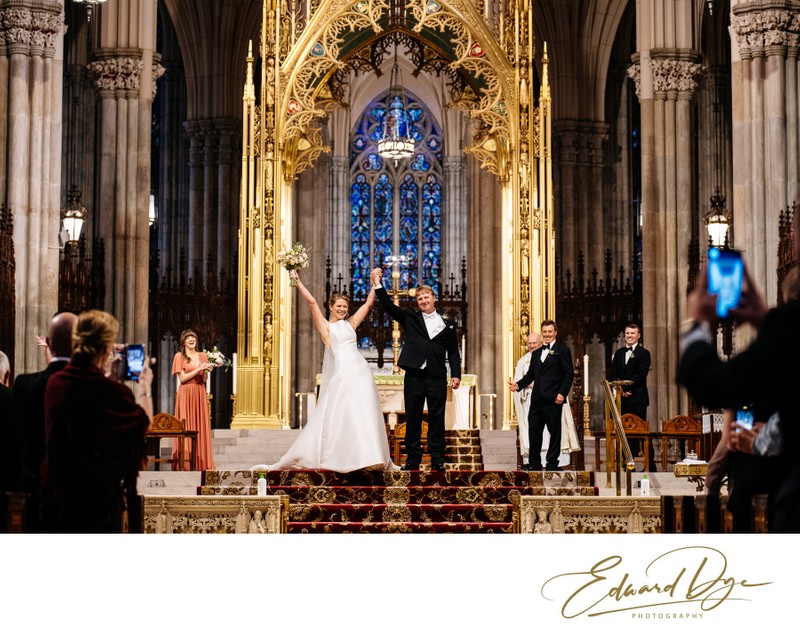 Amazing Amazing Amazing!
Thank you Edwards for our amazing photos that will last a lifetime! Edward was knowledgeable of the location (St. Patrick's Cathedral and Central Park in NYC) seamless to work with, and responsive! He is so easygoing and naturally easy to be around on such a big day it made.
- Krysta & Eric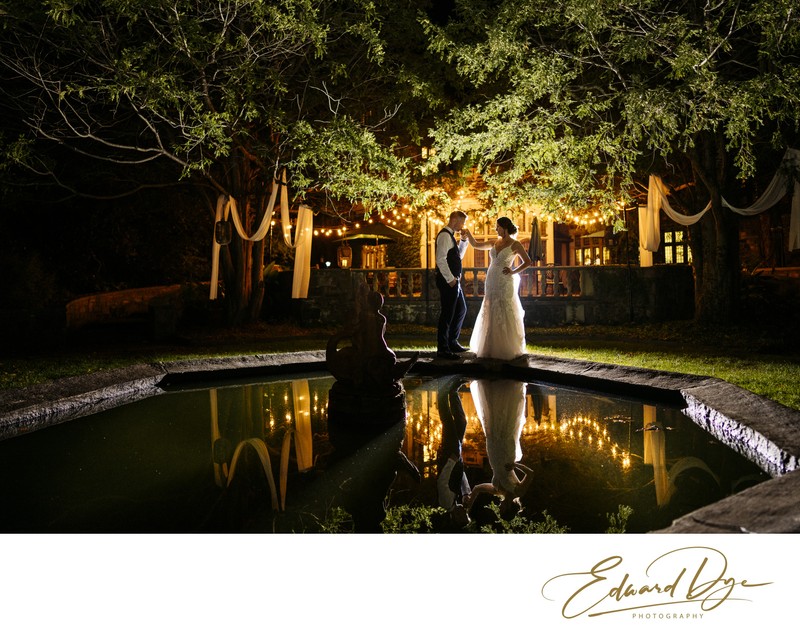 Captures unique and enchanting moments
We are absolutely in love with our engagement and wedding photos - Edward exceeded our expectations.
We had a multiple location wedding - both myself and my husband got ready at our family homes, we got married at a church, and traveled an hour out to our reception venue. Edward made sure himself and the second photographer captured every moment from start to finish - they were both with us from the early morning to midnight the day of. Having that kind of flexibility was incredible considering we knew we were going to move locations quite a bit and would have some gaps where we would have to travel.
Edward was very flexible and easy to work with throughout the entire process. We had certain poses and shots that we wanted and he was very open to hearing and addressing our wants and needs. He also captured incredible candids and moments that we'll get to look back on and cherish forever. Most importantly he made us feel at ease and comfortable when taking photos - he gave us direction, suggestions, and confidence. My husband and I recommend Edward and his team without hesitation.
- Kinga & David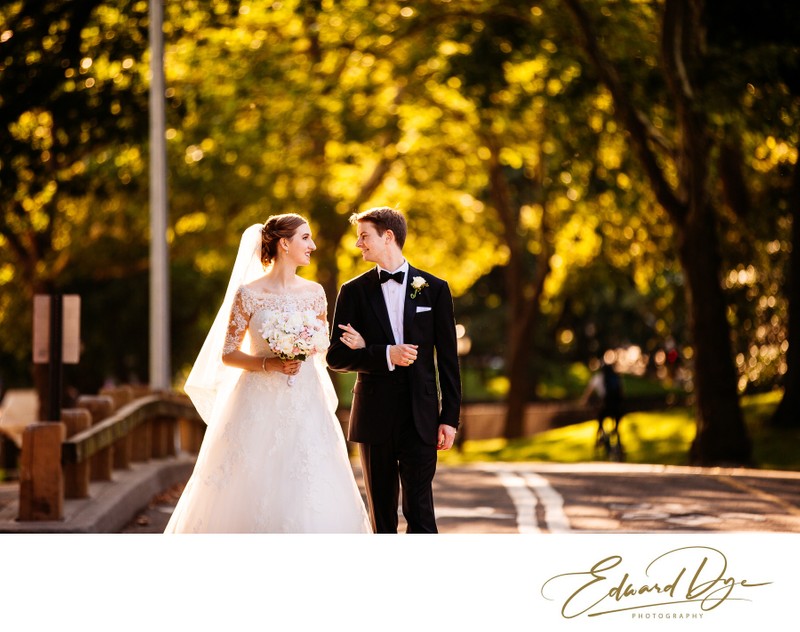 Edward Dye is the BEST BEST BEST!!!! His photos exceeded our wildest dreams!! Stunning! Gorgeous! Creative! Composition, lighting, effects..all outstanding! In addition, Edward is perfectly professional, fabulous to work with, and a kind and patient soul amongst Wedding craziness. We give our HIGHEST recommendation to Edward Dye Photography. Thank you, Edward! We are forever grateful for capturing our special day with such grace and beauty!!
- Courtney & Zach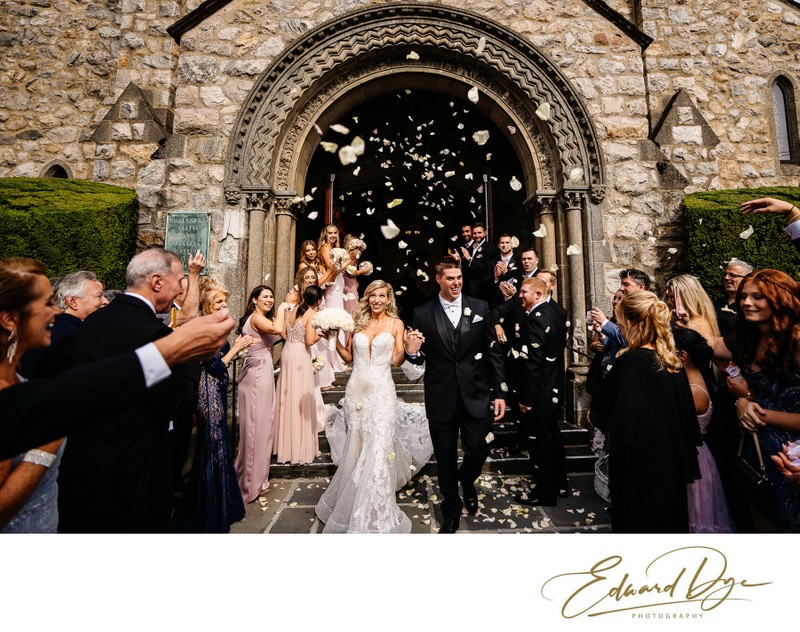 Beautiful Wedding Photography!
I knew I wanted a photographer that would capture the personality of myself and my groom and the energy of our wedding day. And that's exactly what we got with Edward! Our photos are absolutely stunning and are so authentic to us. He captured the joy, love, and excitement that surrounded us on our wedding day in every single one of our photos. Edward was incredibly easy to work with and was flexible when we had to postpone our wedding due to COVID. I couldn't more highly recommend his services!
- Christa & Patrick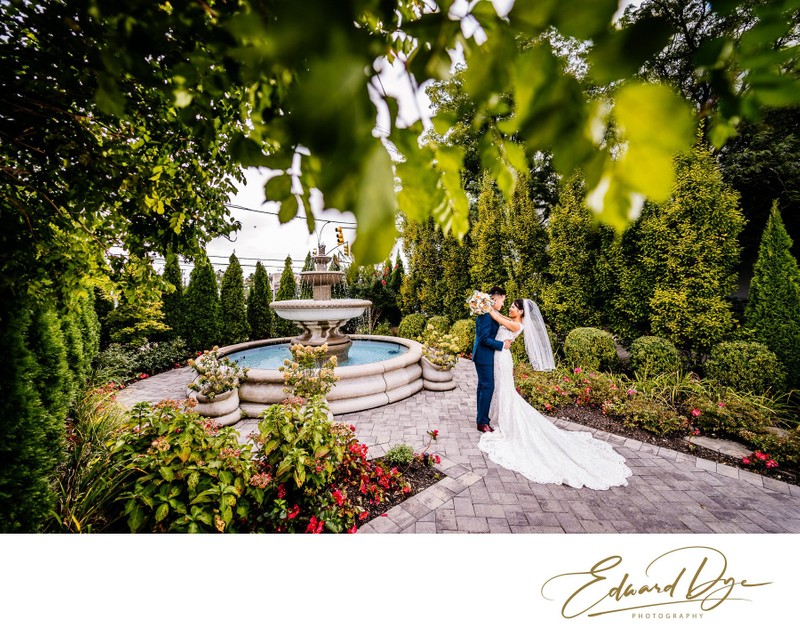 BEST Photographer Research Can Find!!
So my wife and I had less than 10 months to plan a wedding of about 440 guests and since it was so many people, we knew we would need the best photographer to capture all the moments that would fly right by us. We researched wedding wire, the knot, fearless photographers, etc for months. Little did we know, we came across Edward on Instagram and fell in love at first sight. Not only could we tell that his eye for photography is unique, but the way he processes the photos is much different than your usual washed-up, dull-looking photos. Communication with Edward was seamless and he worked out a great package to meet our budget. I have had friends who paid twice as much and were not satisfied with their photos. We just received our photos and Edward and his team captured WAY more photos than we anticipated and we loved that they did! They captured every single moment we missed, funny and memorable. Edward and his team deserve much more recognition and we highly, highly recommend him to all future newlyweds!
- Rachel & Tony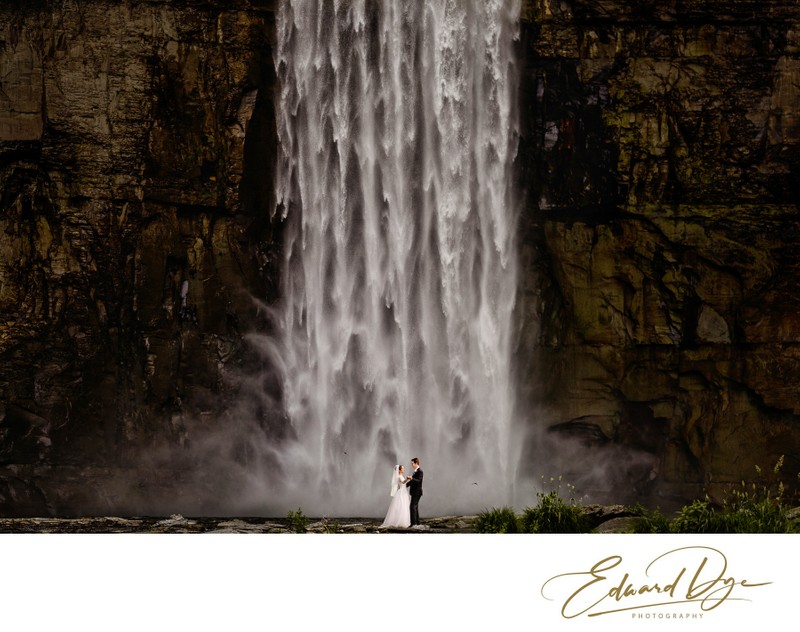 A Magical Experience
My husband and I are both super happy with the photos! Edward did such a great job! He really captured the moment during the ceremony and dinner without being intrusive, and afterward, during the photos of just us, he helped us pose and not look awkward (which can sometimes be a problem in photos, no matter how natural you feel like it is at the time!) He was very professional and creative. I loved how he made some very unassuming locations look magical in the photo! Would absolutely recommend him to everyone!
- Natasha & Perry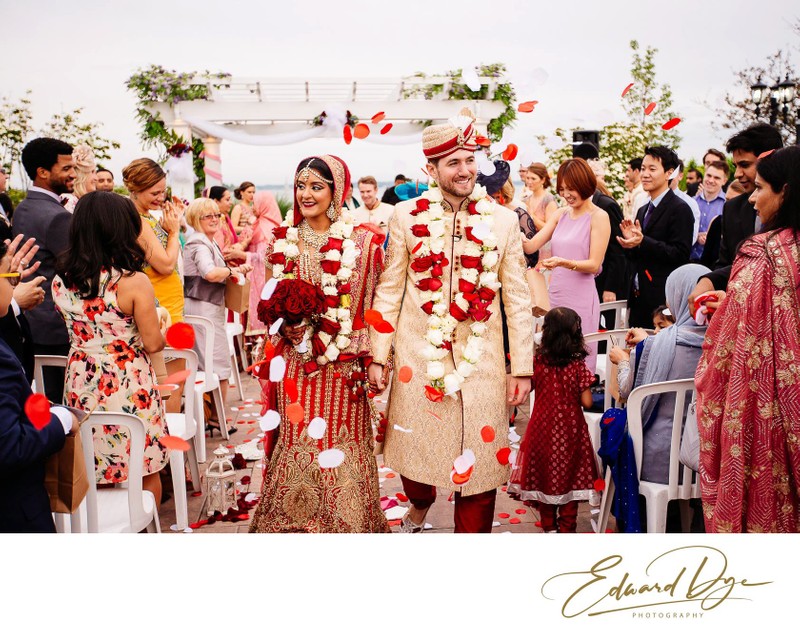 There are no other words to describe Edward other than amazing! Edward was everything we could've asked for in a Photographer. He was professional, on time, courteous, responsive. More so than that, the quality of work that he produced was incredible. The reason why we chose Edward was due to the fact that Edward captures moments. My husband and I are not fans of staged photography. When you look at Edwards's portfolio, you truly see the emotion that was captured at that very moment. Those are the memories we will hold on to forever. Edward was always around to capture some of the best moments of the wedding. Honestly, I cannot say enough how happy we are with the end product. Edward, thank you again for capturing all our special moments!
- Asma & Patrick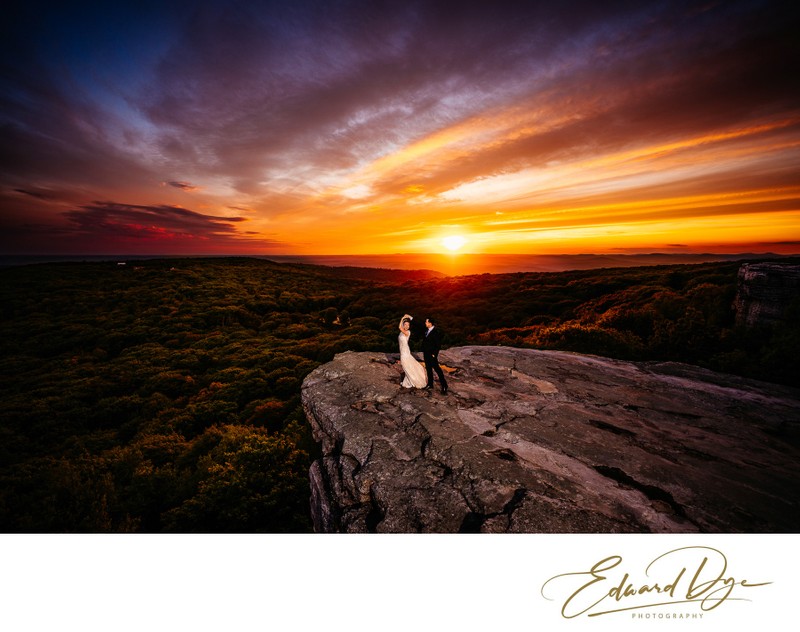 Dreamiest wedding photos and candids with Edward
Our experience with Edward was incredible, right from the beginning. Planning a wedding is overwhelming for anyone, and when I had my first inquiry call with Edward he made the process as smooth as possible. He's very experienced, having photographed over 500 weddings - and was even able to help give a few planning tips! We had a micro wedding and wanted to keep things simple. Without Edward's advice, we almost didn't have a first dance - which would have been a huge shame.
Edward's photos speak for themselves...if you're looking for someone who has a real artistic eye and knows how to capture the most fleeting but important moments, I HIGHLY recommend you work with Edward. The wedding passed so quickly for us, and being able to relive the moments through beautiful photos is priceless.
- Karen & Frank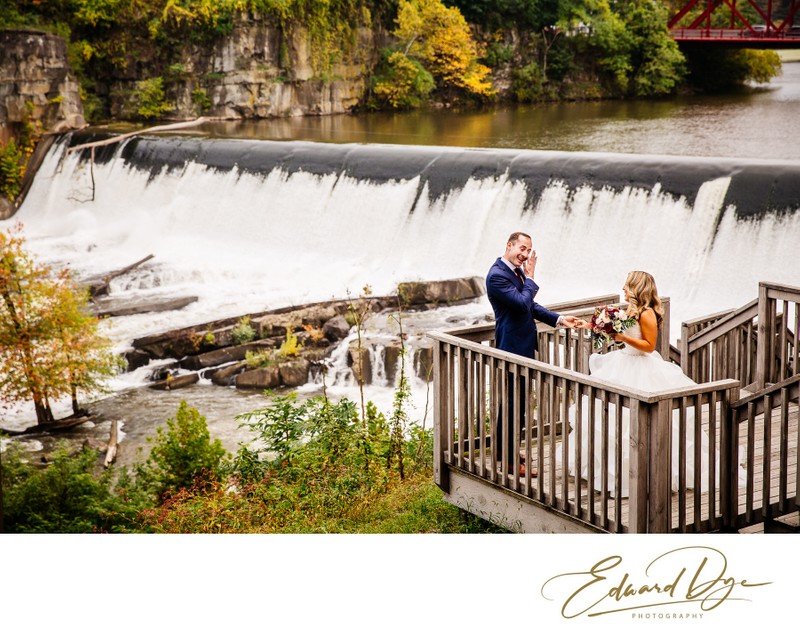 Edward Dye was an obvious choice from the beginning.

My now husband and I had a thorough research process for our photographer as we had a very specific style in mind. We both have been to our fair share of weddings whereby the photographer gets into the couples' faces to capture 'the moment' or interrupts conversations, and we have also seen pictures where the moments don't seem authentic. Therefore we were looking for someone who can capture those organic moments behind the scenes and has an eye for the right settings without having to edit them too much.

After coming across Edward's portfolio, we were blown away. We also loved his "client first" approach and wasn't trying to impose his style on us, but rather try to understand exactly what we wanted.

We couldn't be more grateful for his professionalism, his flexibility, and most of all his top-class quality work.
- Tracey & John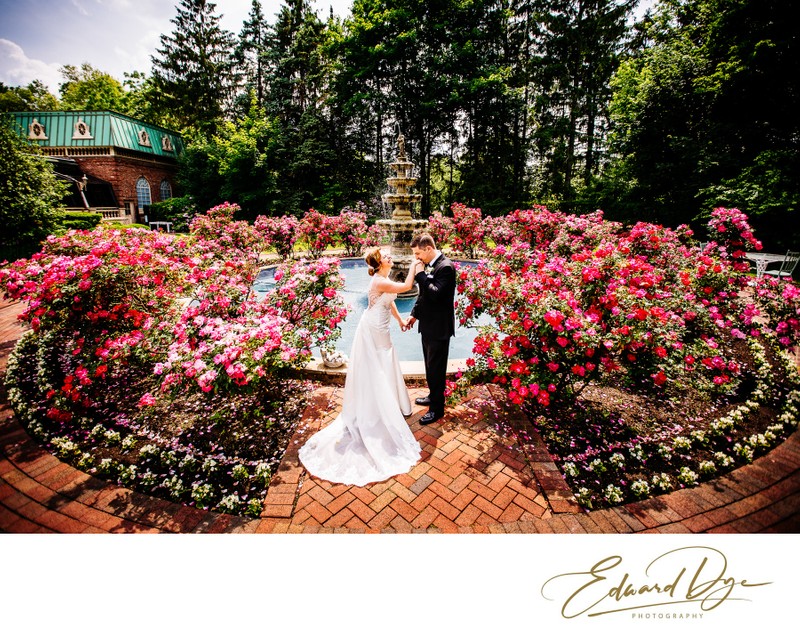 Ed is an incredibly talented photographer. The photos he takes look like they are worth a million bucks and deserve to be in Bride magazine! Seriously, all my guests can't stop raving about how amazing they came out!

I found Ed through WPJA and I was just blown away with his portfolio. One of the things that drew me toward his pictures was the vibrant colors he uses and his brilliant eye for wide landscape shots. I wanted a photographer who would capture the stunning summer colors of the garden and the grandeur that our venue exuded. I reached out to Ed and he worked with my budget. I couldn't believe how reasonably priced he is for his quality of work. Moreover, the final payment is to be submitted a week AFTER the wedding which really helps when all the other vendors are basically due at the same time.

He uses the best equipment out there and will hike up a mountain if you need him to, just to get the shot. Ed is very sweet and responsive via email. He answered any questions we had and listened to our vision for the big day. I emailed him a list of the photos I knew I definitely wanted and he took each and every single one. I also had an idea for some photos of the girls and I jumping on the bed with our robes on and he was more than willing to listen and try it out- he even seemed to enjoy shooting it as much as we did!

He did not leave our side all day/night, and in the evening pulled us away for some incredibly stunning evening shots by the fountains. He got everyone to smile and look their happiest during our day and left us with roughly 700 beautifully edited photos on a flash drive.

All in all, I would ABSOLUTELY recommend Ed to everyone.
- Anastasiya & Eric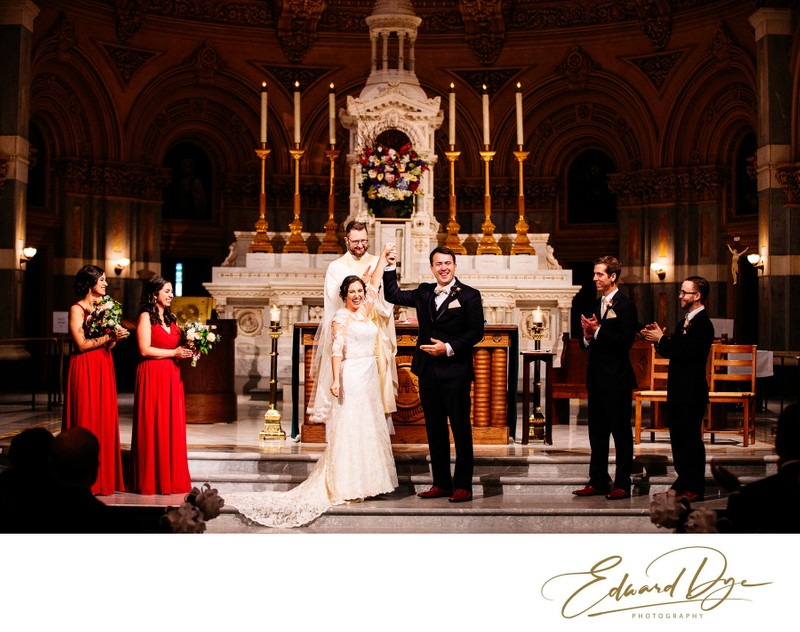 "Hiring Edward was hands down one of the best decisions we made when it came to planning our wedding. At first, while we absolutely loved Edward's work, we were unsure if we'd be able to make it work with our budget, but Edward was nice enough to tailor a photography package to meet our budget needs and we are beyond grateful that he did! During the planning process, Edward was also great to work with and was very helpful and prompt in answering any questions we had. Finally, the day of the wedding, Edward was AMAZING. We didn't even notice he was there, he was so unobtrusive, which was exactly what we were hoping for-- but when we got our photos back we were blown away!! Edward is a true artist who can tell in an instant what shots will work perfectly, and captures candid moments so beautifully. His lighting assistant was amazing as well. We have gotten so many compliments on the gorgeous quality of our photos and cannot thank Edward enough for capturing our day so beautifully! Finally, Edward is clearly passionate about what he does. When we first met with him, he said he loves to photograph weddings because he loves being around such joy and love, and that clearly comes through in his personality and his work. We cannot recommend him enough! Thank you Edward!!"
- Lisa & Loren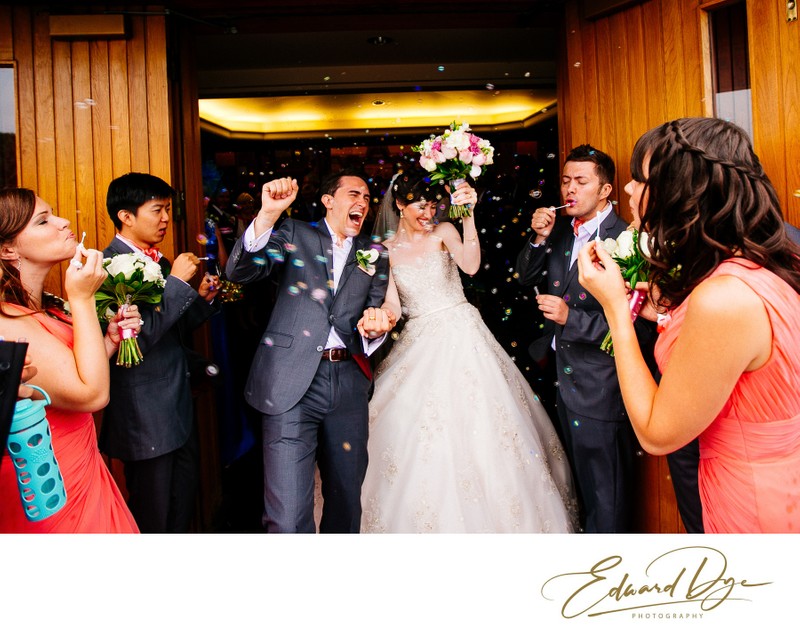 "Wow, Edward just blew us away!
We live in Toronto and found Ed in NYC to do our engagement photos. It was a dark, almost rainy day, my expectations were low but when we got our photos back we couldn't believe our eyes. Everything was full of colou]r and vitality. He really caught every single moment. During the shoot, we stumbled across one of those guys with giant soap bubbles in Central Park. Edward within a few tries caught the perfect shot. It was just unforgettable. To this day people talk about our soap bubbles.
We asked Ed to come to Toronto and although he was already booked the day after our wedding, he flew north and did a spectacular job!
He's very professional and courteous. I didn't hear a single person complain about him getting in the way. When everyone and their mother were trying to take a photo with their phone, Edward would say: "Ok ladies first, then me, then gentlemen." It was funny and we knew where to look at the right time. It kept things moving faster as well.
When my mom brought our photos to Costco to get them developed, the staff were like: "Oh it's the couple with the Soap Bubble!" His photos really do make an impact. He has a very distinct creative style and his composition is unparalleled. I would know, I work in the Graphic Design field.
Although Ed is moving pretty naturally through the procedures he has a very concrete plan that he shared with me, maybe I won't say much here for competitive advantage but there's a precision to him at a samurai level.
There's no other photographer I would hire but Edward."
- Lina & Dan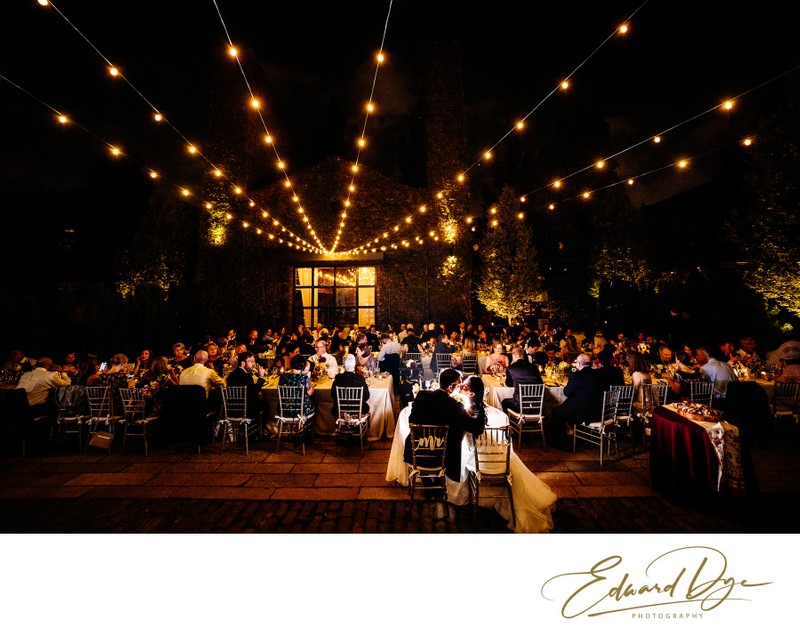 Edward is amazing to work with!
Edward was amazing to work with! He was very responsive and the photos for both our engagement shoot and wedding turned out awesome! We're really happy we went with Edward and would recommend him to any couple looking for a photographer in NYC!
- Kristina & Douglas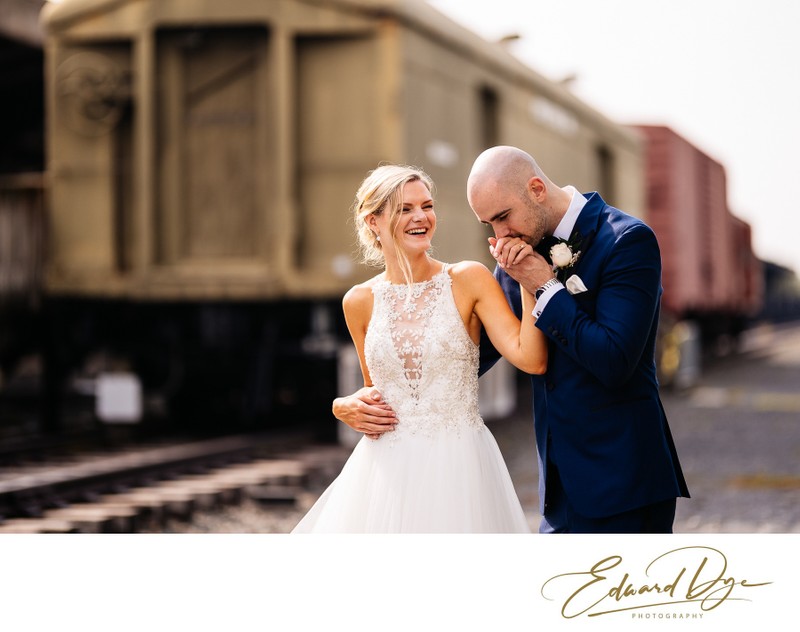 Grateful for Photographer for our Wedding
We are sooo lucky to have come across Edward! We cannot be happier with the professionalism and attention to detail of his photos! He wanted to make sure he captures all the moments/details, a true photographer with a TRUE calling to his profession. You can tell he cares a lot!! Making sure everything is perfect! So happy with all the work he did! An absolute pleasure to work with!
- Annette & Chris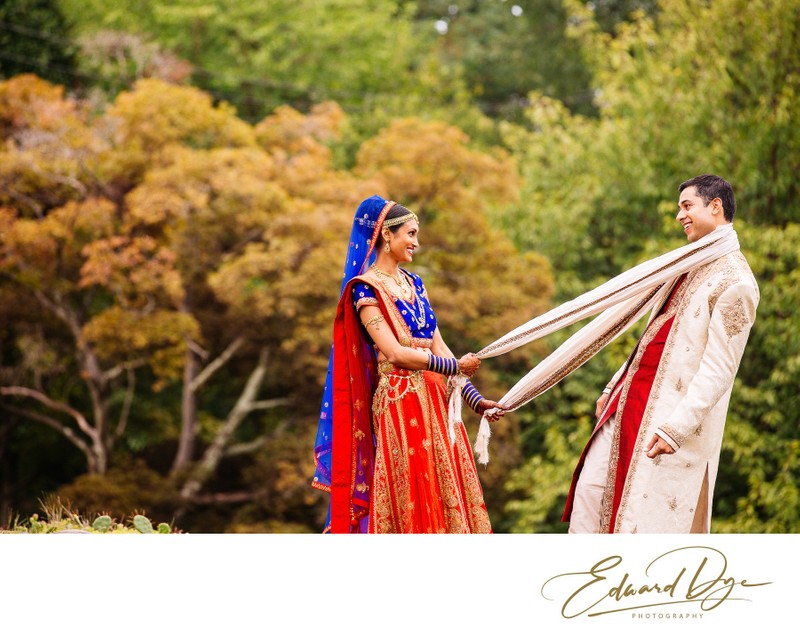 "Hi Ed, Choosing you as our photographer was one of the best decisions we made for our wedding. The level of dedication and precision you exhibit when taking pictures is unparalleled. You were literally everywhere taking pictures and documenting our wedding weekend, but without us even noticing you being there. Our wedding day was incredibly long, but you were happy and energetic all day long. When we received the pictures, we were blown away. They are all so incredibly beautiful. We are so grateful for your amazing services. Your energy and sheer passion for your work were evident throughout our wedding. Thank you, Ed!!"
- Anjali & Neal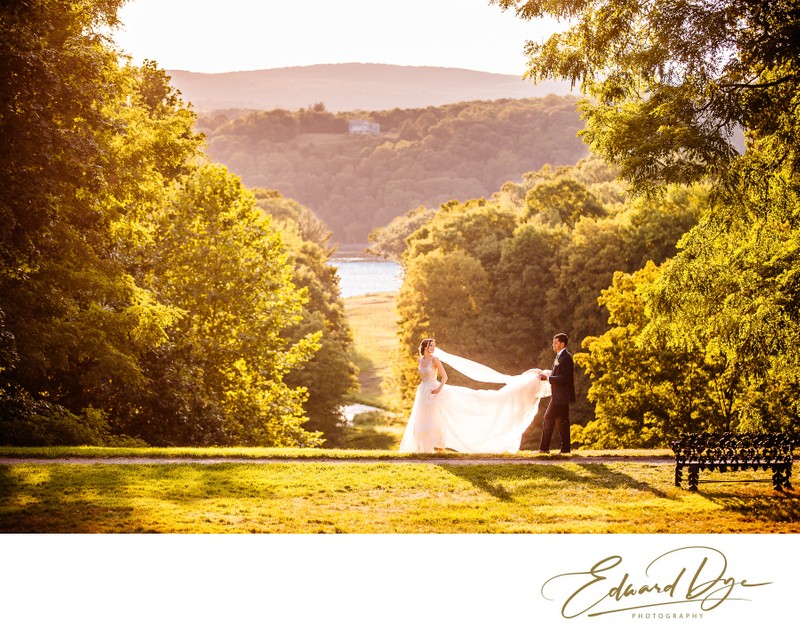 "We were so very happy to work with Edward for both our engagement and wedding pictures. We were blown away by our pictures - they came out beautifully. We're still waiting for the rest of our pictures, as we were just married in early September, but what we've seen so far has been stunning. Edward is very easy to work with, he's responsive, flexible and professional. We would definitely highly recommend working with Edward!"
- Hanna & Stephen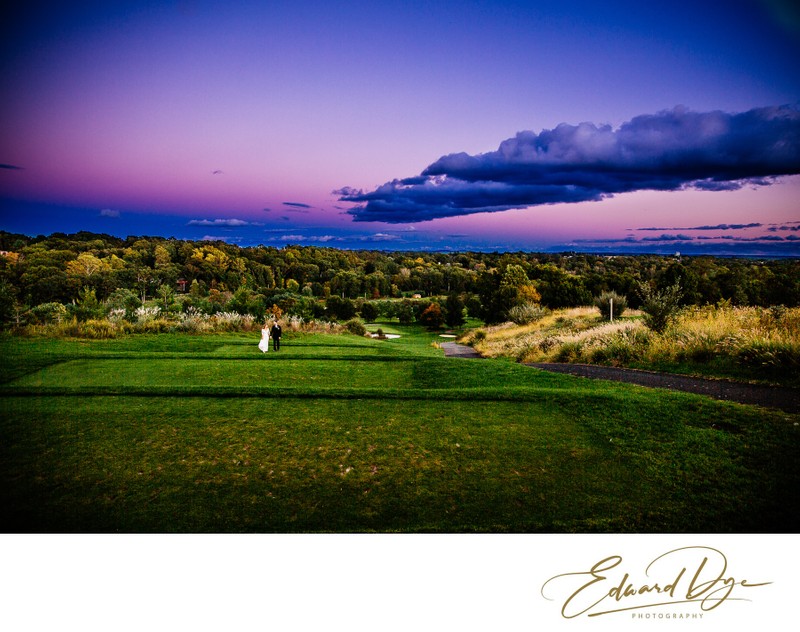 "We had first found Edward through a friend who hired him for their engagement and wedding photos. We were so impressed with how their pictures came out, we knew instantly we wanted to work with him. We met with him firs to go through a portfolio of different weddings he had done, asked some questions, and shortly after hired him for our wedding. We would have hired him for our engagement shoot, too but we had a family member do our engagement shoot. We could not have been happier with the results of the photos. They came out stunning. Not only was the quality incredibly impressive, but Edward and his assistant didn't miss a moment. He captured every part of our special day, and we could not be more grateful. We happened to have an unexpectedly great sunset that night, and he made sure to pull us aside to take sunset photos, which came out STUNNING. I would recommend Edward Dye to any of my friends getting married, and I hope to have more events in the future to hire him for!"
- Kristina & Adam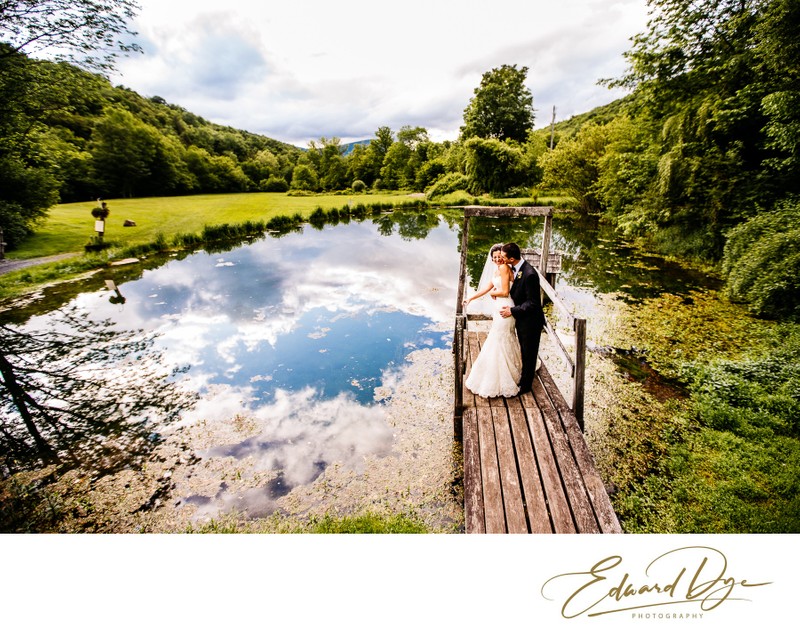 "From start to finish, our experience with Edward for our wedding photography was incredibly pleasant and easy! Edward was great to work; he has great professionalism and skills. We are so pleased we chose Edward as the photographer for our big day–we've heard nothing but rave reviews of our photos since. He captured our magical weekend beautifully and our only regret is that we didn't hire him for our rehearsal dinner as well! We want to thank Edward for capturing our wedding day and night so beautifully and allowing us to relive it over & over again through photos! "
- Alina & William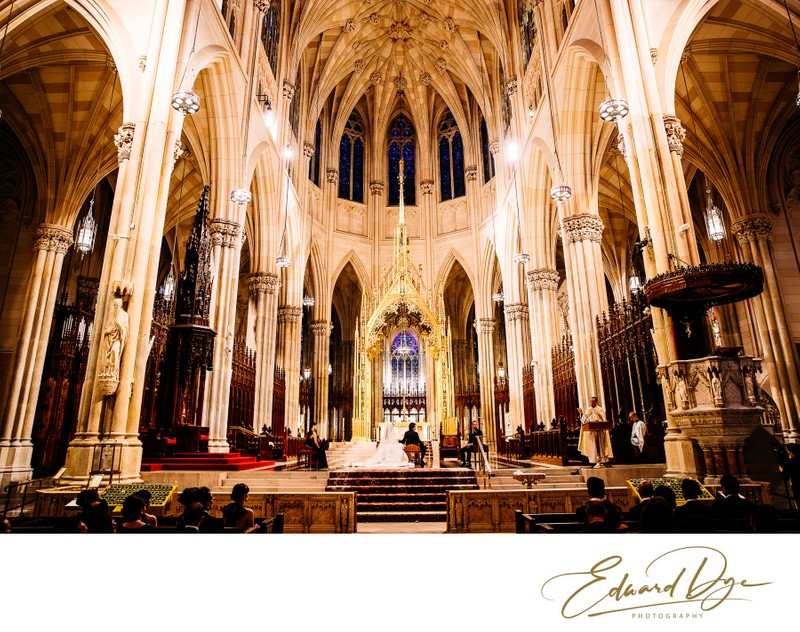 "Booking with Edward was the best choice we made for our wedding and his work is amazing! I can not commend him enough for all he has done he went above and beyond on our big day! When our big day came he and his 2nd photographer were so much fun to have around and so helpful! He did more than what was expected on our big day! Both of the photographers have such a good eye for capturing great photos and are so flexible with the craziness of our day. We love how amazing our photos came out! Edward, you did such a phenomenal job!"
Annie & Larry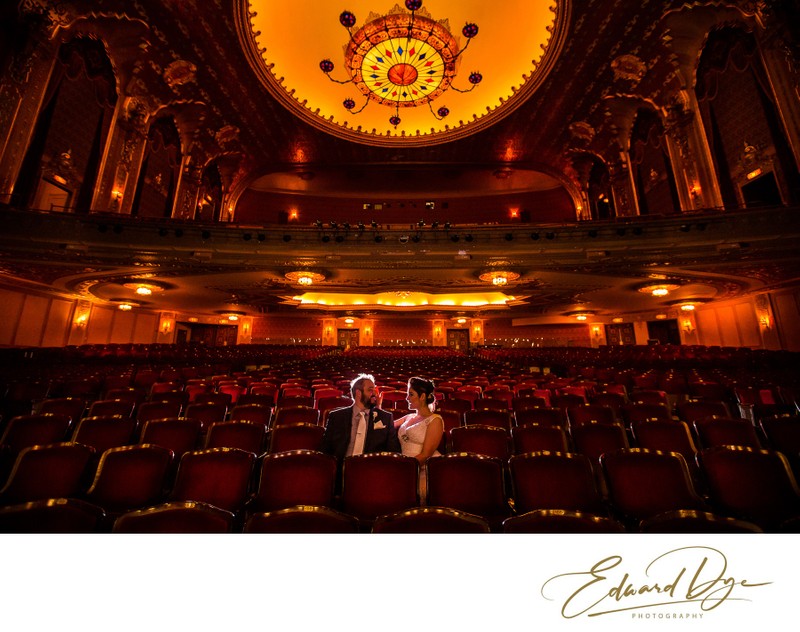 "Hi Ed, having you as our wedding photographer was one of the best choices we made for our wedding day! You are not only professional, reliable, and prompt in your correspondence, you create absolutely stunning photographic compositions. You captured the natural beauty of the moments on our special day. You artistically crafted the lighting and contrast to make each photo exude magic, in your unique style. Trust in your artistic vision, as you can make the most cluttered of backgrounds into something absolutely spectacular! You are so talented with your craft. We were beyond satisfied to have you to photograph our wedding!"
- Stephanie & Shawn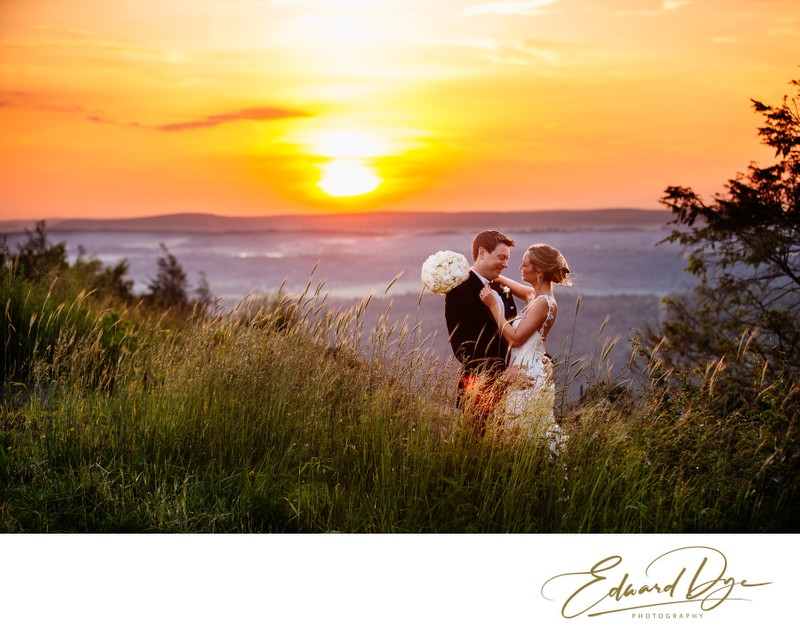 "It would be a huge mistake to pass this guy up! Not only does he take stunning pictures, he truly captures the moment. We did engagement photos and a wedding package. After seeing our engagement photos we knew we had to upgrade our package. We live in NYC and had our wedding in Pennsylvania. Edward was in constant communication and very easy to work with. We had zero issues and Edward was always prepared. Edward's pricing is beyond reasonable, especially for the quality he provides. His work truly is a piece of art, look no further. Absolutely an incredible photographer!!! Us newlyweds, our friends, and family were definitely impressed."
- Jenna & Ken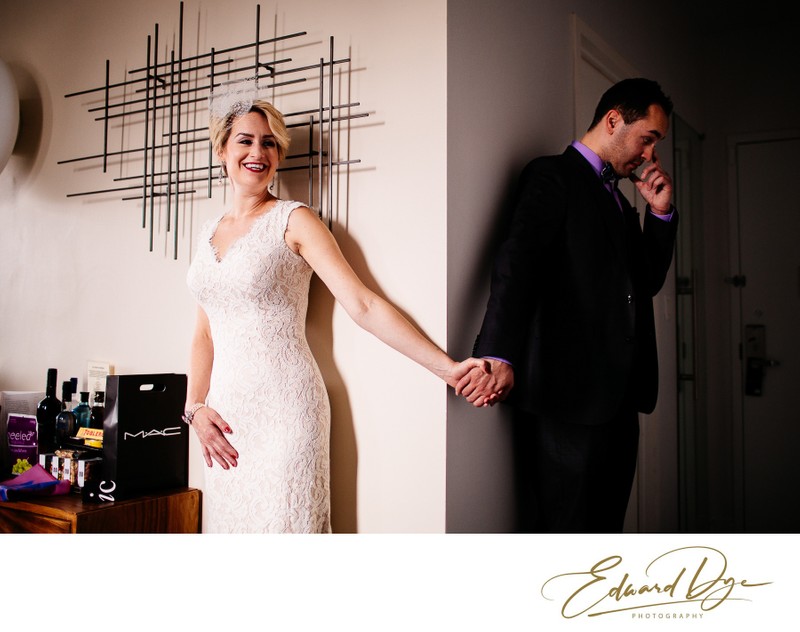 "Thank You from the bottom of our hearts, Edward! You knew exactly what to do and where to go to capture background pictures of the Brooklyn Bridge. You captured our romance and all excitement of the day easily! You are a true professional with true artistic talent. What we loved the most: the very next day you posted a 50 picture sneak peak of our day on Facebook. I have to say if I only had those 50 pictures I'd be completely happy, truly! But you then sent us all the pictures from the day, start to finish and fabulous! we both feel very blessed to have found you and were able to get a booking with you! Thank you, Edward!!!"
- Arianne & Leon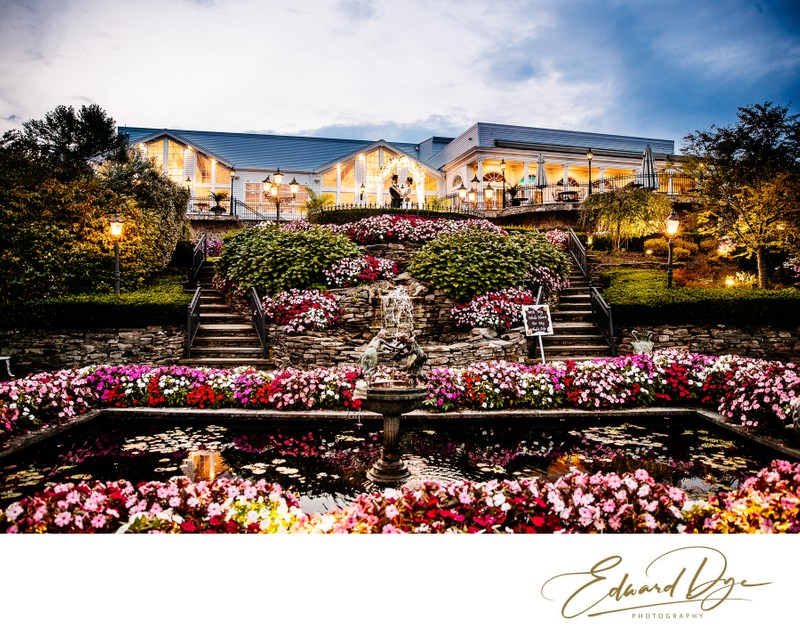 "Edward came to the venue hours before the ceremony to walk around and find the best spot for pictures. The pictures turned out very professional and he captured the various emotions of us and our guests perfectly. He even captured the intricate details of our first dance and our various movements in the air. What I also liked about Edward was his unique sense of capturing moments that people did not even realize themselves until he gave us all the photos. If you are looking for a wedding photographer to capture all the little moments and emotions, I would recommend Edward. Great pictures and fun to work with!"
- Madeline & Alvin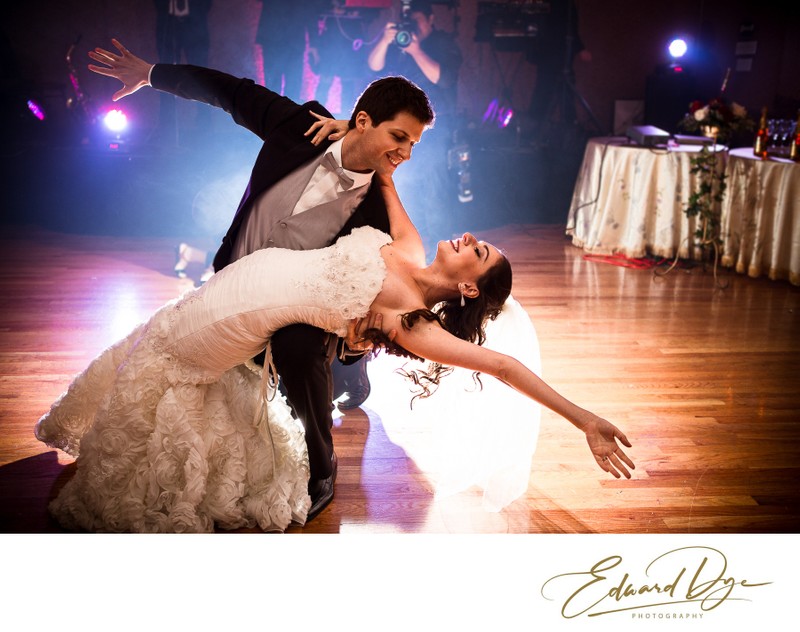 "Dear Ed, Your photos are incredible!! Thank You so much for turning our special day into a beautiful memory! As we are looking at your shots, we are reliving all the nuances of our Wedding Day as if we are still present at last Saturday's celebration. Your pictures are that good! We shared these photos with our friends and family and they all love them so much! Please thank Larry, your 2nd photographer, as well as your assistant for helping you capture our Wedding Day in such an unforgettable way!"
- Yana & Aleksey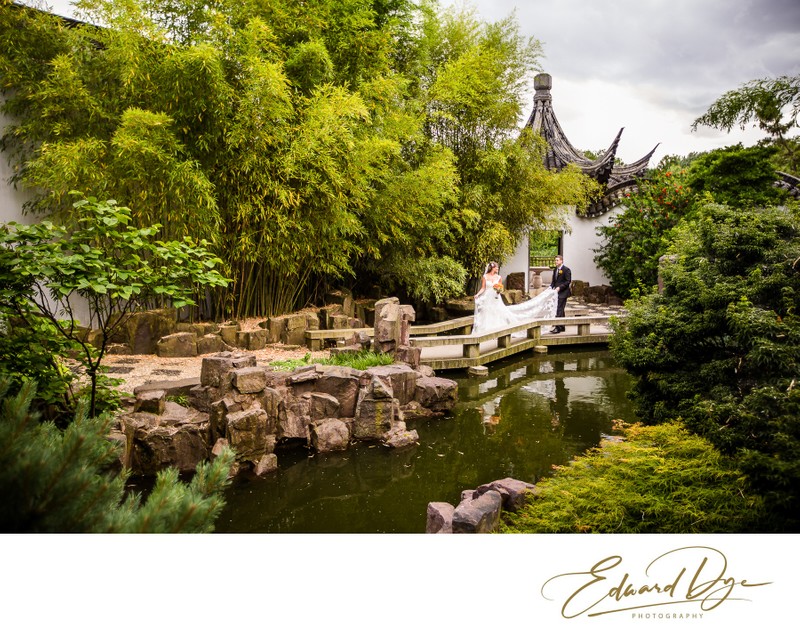 "My wedding day photography exceeded my wildest expectations. Edward was a complete professional, most of the time I did not even know I was on camera and the photos reflect how happy we felt that day. Edward captured every moment that made our wedding special without missing a beat, from the preparations to the cutting of the cake. His photography is art, plain and simple. I tell friends to contact Edward because wedding photos will be a lasting memory, so why wouldn't you want them to be a work of art? I am eternally grateful to Edward for his work."
- Luba & Daniel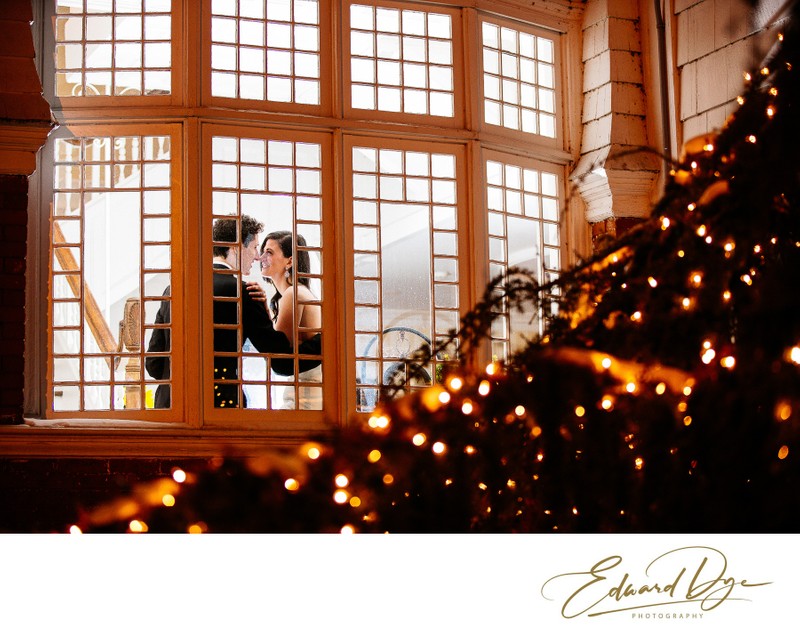 "We cannot thank Edward enough for photographing our wedding! We cannot stop talking about how wonderful he was--and, how unbelievably beautiful the photographs are. A complete professional, Edward met with us twice before our wedding day. He listened to what we were looking for and explained how he conducted himself the day of the wedding. He is attentive and responsive and truly listens during a discussion. He is also truly excited to be involved in a wedding day. Before meeting with Edward, we had completely fallen in love with his photo style and, after sitting and discussing his approach to weddings, we knew Edward had to be our photographer.
Our photos are absolutely stunning--Edward's use of light is spectacular and he takes such care in making sure every photo is meaningful and beautiful while still being completely natural. During the ceremony, and through much of the evening, Edward went completely unnoticed still getting unbelievable shots from perfect angles.
Edward is such a pleasure to work with--we couldn't have imagined letting anyone else in to photograph our day! Thank you!!"
- Marissa & Eric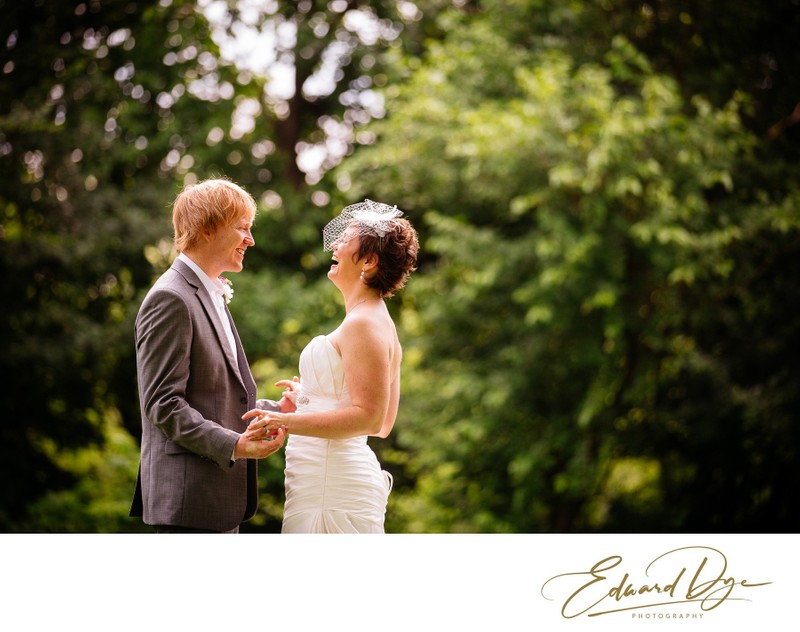 "Edward has a very artistic eye for wedding photography. He captures intimate moments and sheer happiness so well. He works with his team to catch the moments of your wedding day without being obtrusive to you or your guests. That's a rarity among wedding photographers. And he is professional and prompt. I really recommend Edward."
- Meghann & Terence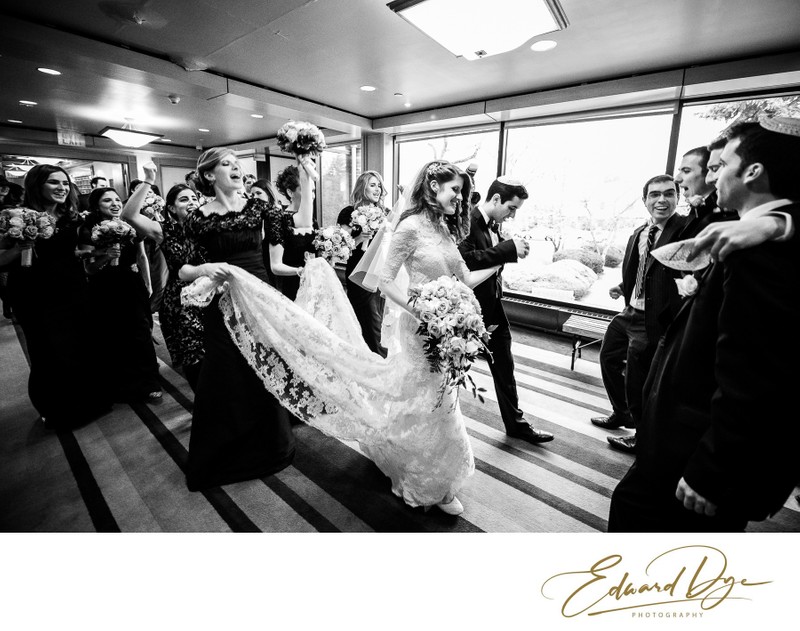 "Hi, Edward you are great to work with. You captured really amazing moments throughout the wedding, and one of the best qualities of your work was your ability to use natural light to make everything look romantic and outstandingly beautiful. You always responded promptly to all emails and arrived early to the wedding; overall, very reliable, reasonable, and extremely talented!"
- Eve & Daniel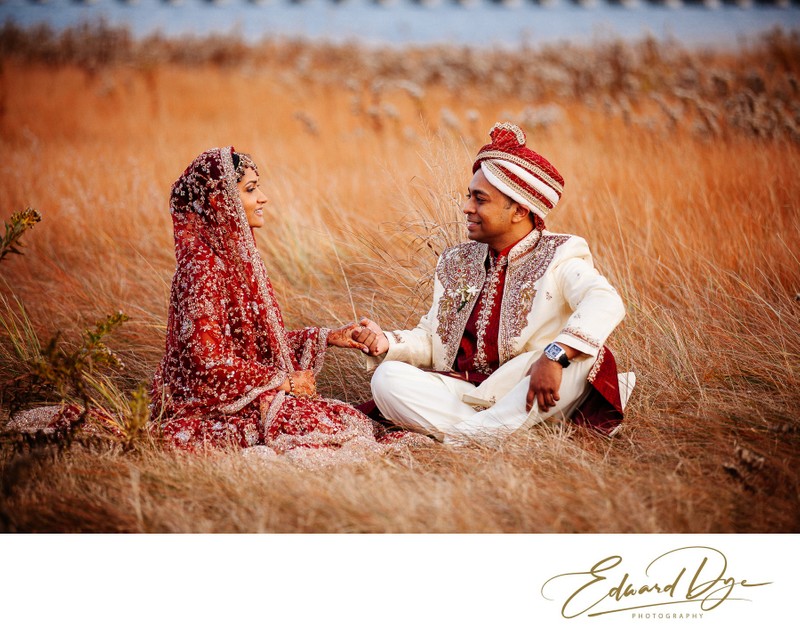 "Oh my goodness, you're such an amazing wedding photographer!!! I absolutely love your work. You did all the work fast. What a pleasure it was working with you! I can't thank you enough, you did an amazing job. Thank you so much for sharing in the experience with us. You were so prompt with getting the pictures to us ASAP. Thank you for blessing us with an awesome array of photographic memories of our special day."

- Nafisah & Riza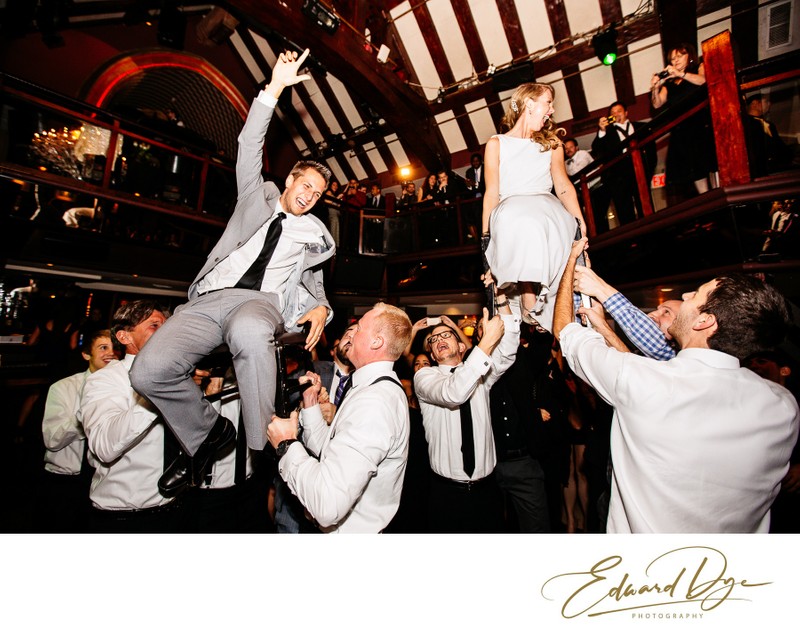 We were so lucky to have found Edward and booked him for our wedding. The photos we received back captured the exact feel of our wedding and provided us with such amazing memories. Edward was professional, innovative, detailed and thoughtful. He encouraged us to take shots we otherwise wouldn't have, and made sure none of our photos had a "posed" vibe. His artistc vision made our photos so special and he took notice to capture every moment I wanted. For the quality and price range, we couldn't have booked a better photographer... And certainly have no regrets!
- Jessica & Alex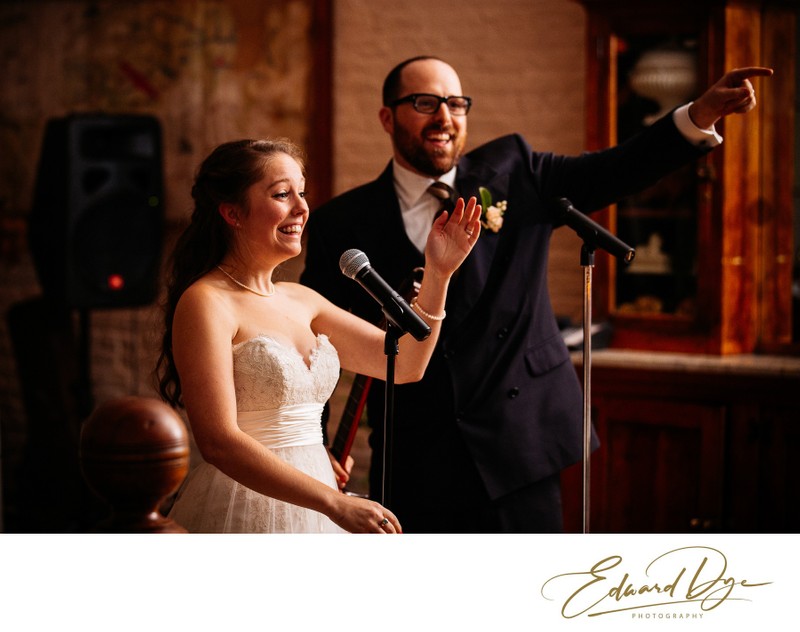 "Hi Edward, I can't say enough about you. you are so passionate and, frankly, just incredibly talented. Every moment of my big day was captured beautifully. Not only did you do wonders in my dark wedding venue, but had an uncanny ability to capture every precious moment in breathtaking ways. From your promptness and flexibility to your work ethic and incredible ability to capture every moment. As a woman, it is hard to find someone whose photos will flatter. I love everyone, and I mean every single one from you! "

- Emily & Moti